Dixie Fried
Performed by Brandon Rosage · Written by Carl Perkins, Howard Griffin
Listen on your preferred digital music service: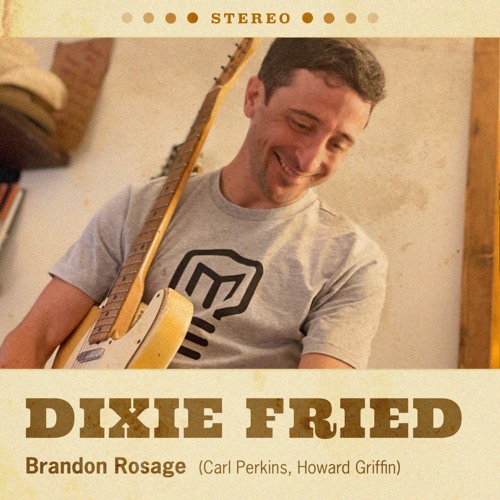 To cleanse my palate from Election Week, I recorded my take on Carl Perkins' 1956 Sun Records single "Dixie Fried" – a reckless rockabilly tune about getting drunk. It seemed like a healthy way to answer such a tumultuous, consequential time.
Perkins is one of my favorite rockabillies. He is at once an emotional and care-free singer. The stories and vibe of his songs are never unclear. And "Dixie Fried" always catches my attention because it's heavy on vibe, storytelling, and silly vocal performance. Don't miss it: https://en.m.wikipedia.org/wiki/File:Dixiefried.ogg
For those reasons, this one was difficult to piece together as a one-man band in a spare bedroom. I learned that a great rockabilly feel – people bopping in a room – is fleeting when you lay down a guitar part to a click track, and then layer on bass and drums in isolation. The feel isn't right. It's hard to line up the driving, swinging rhythm I associate with that sound.
Enter infamous Austin hillbilly Johnny McGowan, who offered to haul his doghouse bass up a flight of stairs and lay down a proper '50s bass part. With his thumping track in place, we had a passable rockabilly cover, which I'm happy to share with y'all today.
Happy Friday, gang. We made it. "Rave on," and thanks for listening ❤️