I Don't Hurt Anymore
Performed by Brandon Rosage · Written by Don Robertson, Jack Rollins
Listen on your preferred digital music service: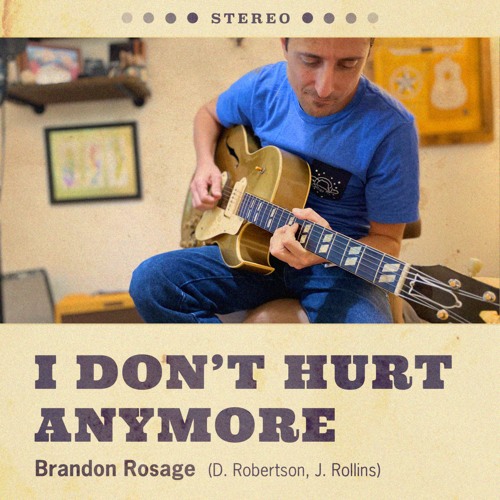 I recorded my take on Hank Snow's 1954 hit "I Don't Hurt Anymore."
The tune is a standard in my neck of the woods. So between Hank's recording and Alvin Crow's live performance, I've heard a lot of different takes on "I Don't Hurt Anymore." But I can't recall hearing it as a straight shuffle.
So I gave it a whirl. It's up-tempo and kinda loud. I hope Mr. Snow doesn't mind.
I'm sticking my neck out on this one, playing more steel fills than I'm credentialed for. And there's ES-295 pixie dust all over the track.
Thanks for listening. ❤️