Money Honey
Performed by Brandon Rosage · Written by Jesse Stone
Listen on your preferred digital music service: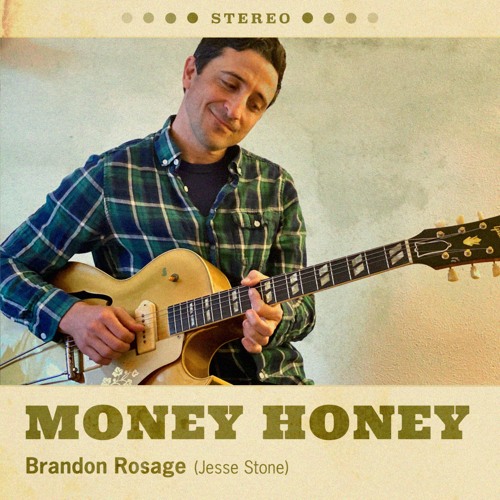 I'm finishing this wild week on a fun note and wrapping up my recording of the 1953 rhythm and blues hit "Money Honey."
It was among the first kickass rock and roll tunes to get national traction in the early '50s when Clyde McPhatter, backed by the brand-new Drifters, cut it Aug. 9, 1953 at Atlantic Studios.
Like so many "rhythm and blues" songs of that time, it first caught my attention when I heard Scotty Moore rip guitar lines behind Elvis Presley's performance of the song in their first recording session at RCA Studios. And like the original, it kills.
It trades the Drifter's hearty sax vibes for Scotty's fingerpicking EchoSonic magic, and features one of Elvis' sassiest vocal takes.
I pitched the idea of singing "It Feels So Right" (as performed on the 1960 record "Elvis is Back") to The Rich Creek Ramblers a year ago, and I recall one of my bandmates offering sage advice: "Trying to cover Elvis is a death wish." I agreed and balked at my own idea.
I still think it's a bad idea. But since I crossed a similar line when I recorded Willie Nelson's "Wake Me When It's Over" a few weeks ago, I decided to wade into these dangerous waters, anyway.
Though Scotty Moore didn't use (or have) his Gibson ES-295 on the 1960 studio recording of "Money Honey," I don't think there's a more Elvis-and-Scotty sound than that guitar through the right amp. So y'all are gonna have to drink it up on my recording.
I approximated the rest by borrowing my neighbor's snare and hi-hat, thumping my Squire bass, yelling into a mic, and sprinkling guitar all over the place.
I hope you enjoy the tune and your weekend ❤️