The King of Broken Hearts
Performed by Brandon Rosage and Brian Robinson · Written by Jim Lauderdale
Listen on your preferred digital music service: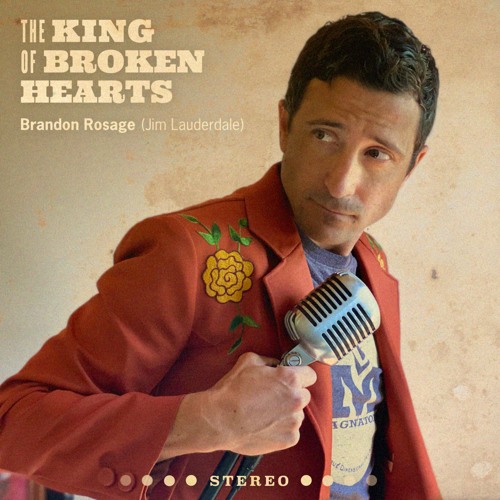 When country music first got me in its clutches, Jim Lauderdale's tribute to George Jones and Graham Parsons, "The King of Broken Hearts," was the gold standard. I wanted to do…that.
George Strait, Lee Ann Womack, and others have made excellent cuts of Lauderdale's quirky ballad. But I've always felt that the song's author brings the best feeling to it. He bends phrases, sings a lot of notes, and strains to tell the story embedded in his tune. Lauderdale's recordings also feature beautiful steel guitar playing and tasteful, twangy guitar licks.
Watch and listen to Jim Lauderdale's performance.
I didn't touch the song as a performer until a couple months ago, when I started kicking it around on some Central Texas stages. It's still a work in progress. "The King of Broken Hearts" remains an intimidating song – but it's a personal milepost.
So I called up my steel guitar-playing friend Brian Robinson, of The Five & Dimers, and told him I'd take a crack at recording it if he'd lay down some steel. For better or worse, he agreed.
I'm proud of the what we created.
I wound up laying down (way too) many tracks in an attempt to grasp at Lauderdale's vibe. I played drums, bass, Telecaster, Jazzmaster, acoustic guitar, and piano. And I sang a lot.
Brian and I hope you enjoy it.