Wake Me When It's Over
Performed by Brandon Rosage · Written by Willie Nelson
Listen on your preferred digital music service: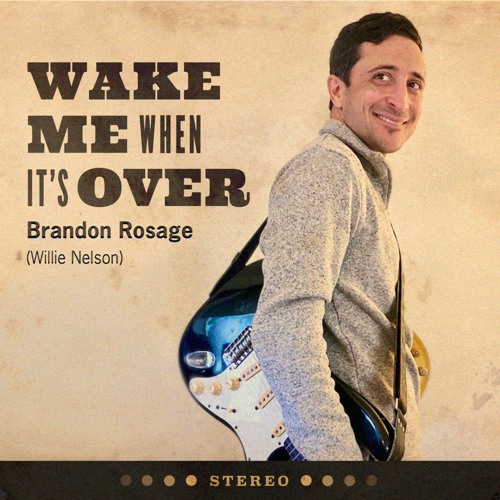 I spent much of 2020's final week tinkering with Willie Nelson's 1962 single "Wake Me When It's Over."
Vanessa and I can't agree on what story Willie is trying to tell with this tune. She thinks it's about savoring the romance in a relationship that the singer knows will eventually end. I think it's something you'd sing sitting on the edge of your bed, exhausted from failing to convince your partner to stay in the relationship, soothing yourself to sleep while they pack their things.
Exhibit A is Willie's studio performance in his second recording session for Liberty Records in 1961 in Los Angeles. It's a masterclass. Having picked the vocal performance apart for this home recording exercise, I think it features all the ingredients that make Willie special: Remarkable phrasing, creative use of time and space, tasteful vocal inflection, and vibe for days.
It's a sort of suicide mission for me to tackle songs like these because, while it reveals just how much brilliance went into the original, it also lays bear the cavern between what I like to think I can do and what I can actually do. Wrestling with this song for the past week has been as humbling as it's been creatively satisfying.
My stamp on it, if there is one to be found, might be the layers of guitar sounds. It includes requisite vibrato flourishes powered by a Magnatone Twilighter and Epiphone Casino, along with some baritone'ish guitar fills at the start on a Hallmark Deke Dickerson Model 2. And then I got my blues on with a Tokai Springy Sound plugged into a Fender Pro.
As always, thanks for listening. Happy New Year, y'all.