Where's Your Line?
Performed by Brandon Rosage · Written by Brandon Rosage
Listen on your preferred digital music service: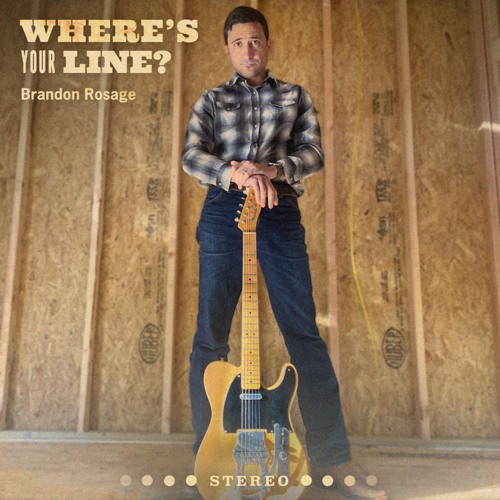 I understand that many of my good friends and I won't agree on matters of public health, like how to prevent the spread of infectious disease. But what keeps me up at night is my follow-up question, which always goes unanswered: "Where's Your Line?"
So I wrote this song about it and recorded it.
It's an awkwardly specific and direct song, I think. Short of discussing masks or the Moderna vaccine, "Where's Your Line?" confronts a tension that's grown inside me with each passing day through this pandemic. It's become more acute with each friend that's righteously explained to me how critical it is that we reclaim the things we've sacrificed for the past year.
Freedom. Mental health. Prosperity. Foundational parts of our values.
While those friends exude a confidence that that's where the dialogue should end, I'm undone by the lack of interest in addressing what's still left on the table, staring us in the face: Sustained, preventable death piled atop hospitals with a dwindling capacity to care for the infected.
Especially in an unprecedented circumstance like the one we're in, we can't have one without paying some amount of the other. So I'm genuinely curious: If you're asking for unbridled freedom during a deadly pandemic, is there a price you're unwilling to pay?
More than 3,000 people are currently dying each day in the United States from COVID-19. We lost nearly 100,000 Americans in January 2021 — our deadliest month yet. The virus remains highly transmissible. And only a small minority of our neighbors are yet vaccinated.
If that's not your line, is it 4,000 daily deaths? Is it 200,000 daily hospitalizations?
I respect my friends too much to assume they don't have a line that, when crossed, would compel them to stay home, protect their neighbors, and chart a different path. But the tension, for me, is being completely in the dark as to where their line is.
I'm sharing this song with a heavy heart. I don't get any pleasure from asking tough questions of people I care about. The songwriting process, however, has been cathartic. So even if my singing and guitar picking on "Where's Your Line?" just bounces around my echo chamber and doesn't really connect with anyone, it's helped me.
I wrote the lyrics last week, sweated the arrangement over the weekend, and laid down the final tracks yesterday. It features some woeful-but-necessary steel guitar work, salacious string bending on my blackguard Telecaster, and all the usual toys to create the vibe I heard in my head: Brooding Western.
I hope the song does something for you. Regardless, I appreciate y'all taking a moment to listen. ❤️